Absolute hygiene
This range has been created to meet the specific needs of health facilities and food premises (treatment rooms, local catering, hotel business, restaurant kitchen, food processing plants ...) for which the maintenance of proper hygiene is a must everyday.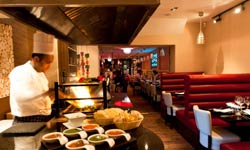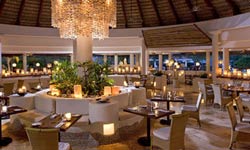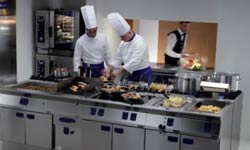 Artilin protects you
Bacteria ?

The bacterias are present in all living organisms environments. Most of these bacterias are harmless but nevertheless there are many species which cause infectious diseases. Some bacteria can be responsible for wound infection while others can cause respiratory or intestinal disorders. Most often fatal bacterial diseases are respiratory infections.

In these sensitive areas, ARTILIN paints provide a means to fight against the development of germs and bacteria that could cause serious risk of contamination. We bring together a wide range of products with different characteristics to the expectations and requirements of these professionals universes to respond as precisely as possible: mold-resistant, washable, free of volatile pollutants, accepted for food contact, anti-Mucor ...

The specificity of ARTILIN products is the development of bacteria resistant paint with zero edibility, thus mold resistant and washable.

Mold resistant paint provides a durable protected treated surfaces, indoor or outdoor. Resistant to the 10 most virulent and widespread mold strains, the anti-mold paints ARTILIN comply with the NF X 41520 (ISO846 with aging) (paintings resistance to micro-organisms). It can be used preventively or curatively. They are available in an extensive range covering all business needs, both in terms of media as finishing qualities.
| | |
| --- | --- |
| | |
| | |
| Resistant to bacteria, mold and washable. | Recommended for kitchens, canteens, food processing facilities, cold rooms (superior to 0 ° C), health facilities. |
Your Safety, our priority
| | |
| --- | --- |
| Our product ranges are rated A+ on the emission level of volatile pollutants in indoor air level. Emissions of harmful substances are very low inside the house, thus improve the quality of the air. Paints resist mold growth, limiting the presence of allergens responsible for asthma attacks. ARTILIN and CIN complie with Regulation (EU) No 528/2012, which guarantees efficiency and a high level of protection of human health, animal and the environment, when used under the recommended conditions. | |